Professional Photographers: Estimated Earnings, Categories and more!
|
*This post may contain affiliate links at NO additional cost to you read more
*
Who is a professional photographer?
Since the invention of the first camera, photography has always had a place in our lives. From recording family memories on film, to instant photography and today's digital age, people have always wanted to preserve their most precious moments so that they can be looked back on for years to come.
A professional photographer does just this. They take pictures for many different purposes; from sporting events to weddings, from commercial projects to family portraits, from a magazine article to an album cover. It's all about capturing those special moments and helping others create memories that will last…
Professional photographer Career
A career as a professional photographer can be extremely rewarding. You get to share your love of the craft with others while also getting a creative outlet in a variety of settings, which is ideal for individuals with wanderlust. There are a variety of options available, ranging from glamour photography to fine art photography, so you're sure to find out something that appeals to you. You can also travel throughout the world and visit your favorite places.
Professional photographers have several career options. Commercial and corporate photographers often require a college diploma, but print and press photographers may not. The demand for digital and multimedia occupations grows every year.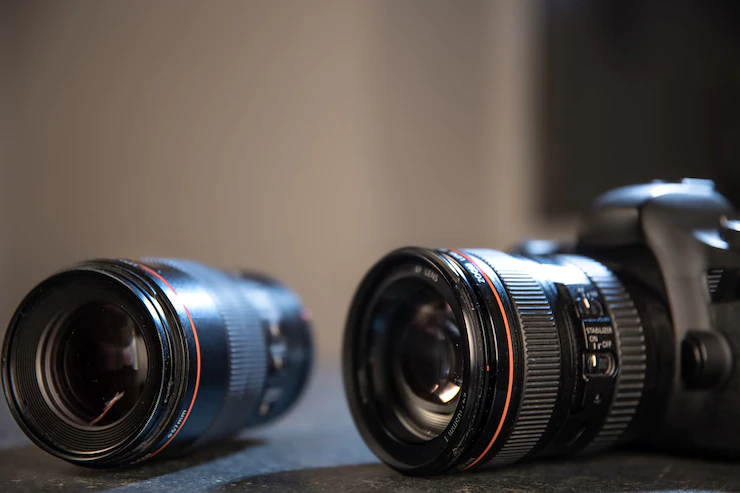 How do Professional Photographers Make Money?
Professional photographers are self-employed business people who take photographs of people and places for publication in books, magazines, newspapers, stock images, and presentations. A professional photographer can specialize in any of the fields mentioned above.
There is a growing trend towards self-employment in this field, as the high demand for photographers cannot be met by a relatively small number of working professionals. But, as a professional photographer, how can I make money?
Find Out below:
1. Start a tutorial class
To get into the competitive world of photography, you'll need to put in a lot of effort and attention. You can teach photography while earning money from commercial photography.
There are platforms where you may record lectures and market them as courses. If not, you could produce professional videos of yourself teaching photography, upload them to Google Drive, and offer them as a crash course to anyone who want to learn more about the subject.
To put it another way, not everyone can benefit from the internet. If you have the ability to teach, reach out to these individuals and show them how to do it one-on-one. In both groups and private life, a competent teacher can have a good life.
2. Real Estate Photography
Serving interior designers and realtors is another wonderful approach to earn money. Make a decision on who you wish to collaborate with. Learn about the work of a local photographer and look at some real estate photo examples.
The next step is to construct your own packages. Include pricing lists, contracts, and any other information you need to guarantee a seamless transaction. Then it's only a matter of putting together a network and identifying potential consumers.
3. Sell your prints & Flyers
You could have taken some fantastic shots so far if you had more practice. They are in high demand because they are so excellent. So, what's stopping you from starting to sell prints?
There are various ways to generate money by selling prints and Flyers. Both options are simple and cost-effective.
The most straightforward method is to sell your images online through a third-party service. They handle all of the research, order processing, printing, and shipping of printed materials.
In exchange, you will be paid a commission. There's no reason you can't simply find and post all of your best photographs to your website. Start profiting from the prints you sell right now.
4. Track wedding Events
Many photographers like to specialize in wedding photography. One of the most lucrative sectors in this field is wedding photography.
It's not only highly rewarding, but it's also a lucrative profession. You'll be a part of one of the happiest days of some people's lives. However, there is a lot of pressure.
You're in charge of documenting one of a happy couple's most important moments. As a result, getting enough exercise is critical.
5. Create your own photo album.
Making your own photo book is a less popular option to make money from photos. There are numerous galleries available on the internet. Photo books, on the other hand, are preferable to virtual galleries.
The photo book can be customized in a variety of ways. Unlike photo albums, you have complete control over the design of your photo book. You may add text to your photos, create frames around them, and organize your collection.
Photo books are inexpensive. Hundreds of images must be printed, and a decent album must be purchased. Many picture book services charge as little as $10 for a book.
They make excellent gifts for friends and family who wish to save memories in a safe location.
Major Categories/Types Of Photographers
1. Portrait photographers
Portrait photographers are usually employed to shoot individuals or groups of people at specific times in their life or for a variety of purposes.
They either work in their own studio or travel to different sites for different events including weddings, school events, and festivities.
2. Photo journalists or news photographers
Photo journalists are Media outlets, such as newspapers, television stations, magazines, and journals, hire news photographers or photojournalists to capture newsworthy people, places, and events. The majority of news photographers can also record videos (videographers).
3. Aerial photographers
Landscapes, buildings, and events are photographed from above by aerial photographers using planes, helicopters, and drones. They usually necessitate specialist equipment, like as gyrostabilizers, which aid in the stabilization of images even when the aircraft is moving. Drone photography typically involves the use of 360-degree cameras placed on remote-controlled drones for aerial views.
4. Art photographers
Art photographers create unique pictures that are then sold as works of art. Art photographers, like other photographers, require originality and artistic talent in addition to competence and technical skills.
5. Scientific photographers
Photographs are used by scientific photographers to accurately document diverse events or scientific data. Because of the need for an accurate visual portrayal of the subject, photo editing is usually minimal or non-existent.
Tactics & Disciplines to Succeed As a Professional Photographer This Year
Before you take a picture, think about what you want it to look like and how you want it to be composed.
Utilize marketing and promotion tactics to acquire new customers.
Take high-quality images that they can then offer to potential buyers.
To post-process and further enhance their images, they use photo editing software.
To improve their images, they use a variety of professional techniques and lighting equipment to control the surroundings.
Maintain an up-to-date portfolio of their work and use it to persuade new clients of their abilities.
How much do professional photographers make per year?
Photographer salaries are determined by a variety of criteria, including the nature of photography job, the nature of the company, work experience, and geographic region. In the United States, the average salary for photographers according to Salary.com, is around $67k in 2022.
High Demand Photography Category in 2023?
Get an idea of which types of photography are the most popular on a worldwide basis.
Wedding photography is one of the most in-demand types of photography category.
Because most wedding photographers are self-employed, their earning potential is limitless.
However, if you're looking for a specific figure for how much a wedding photographer makes, you'll be disappointed. It's impossible to establish a profession's specific income because there are so many wedding photographers offering different services and pricing.
Depending on expertise, credentials, and location, a wedding photographer can earn an average of $2500 per wedding package, while another photographer can earn up to $10,000 per package.
Wedding photographers earn between $38,004 and $78,000 per year with the right portfolio and marketing efforts.
Although there is no specific annual compensation for a wedding photographer, you may get an idea of what to expect by looking at the top and bottom salary categories in the business.
How to Effectively Set prices As a Professional Photographer.
1. State your Price
It's not just the amount you charge that determines the price. It's also about how you appeal to your clients with your price. The presentation will go a long way toward making the pricing more appealing.
As a result, on your photo website, establish a portfolio of your greatest work to get a sense of what your potential consumers are looking for.
Then, next to the photo, add a price list with a brief description of each offer so your clients can see what they're getting for their money. For the simple reason that a picture is worth a thousand words.
2. Gain a thorough understanding of your market and clients.
One of the most crucial aspects of launching a business is understanding your industry and consumer base (or working as a freelancer).
You may assess market demand and competition by looking at how much other photographers (especially those who work in niches in the same area as you) charge and setting rates accordingly. When deciding on rates, keep your clients in mind.
What kind of people are you aiming for, and how much money do you have to work with?
3. Calculate your costs.
Equipment expenses, processing time, and insurance premiums must all be accounted into pricing.  Set a cheap pricing to attract clients, but every photoshoot has a slew of expenses to consider if you don't want to lose money.
Making a list of your estimated costs for the year, adding them up, then dividing by the number of projects you're working on for the year to determine how much money you'll make is a fantastic approach to track your expenses. Each project must be repaid.
Summary
Amateur photographers are no longer merely those who like to take images. Anyone who wants to be seen these days can upload their holiday images to Facebook or Instagram and share them with the entire globe. To stand out from the crowd with a selected portfolio of professional photographs that stand out from the crowd, it takes a true pro. I believe you will be better informed on your route to professional-level photography after reading this post's guidance, ideas, and insights.
Photographers produce various pictures for business or artistic objectives using their expertise and a wide range of professional devices.
A career as a photographer can be both personally and professionally lucrative, but it typically necessitates innate skill as well as years of commitment and work.