Practical Ways to Make Money From Your Skills.
|
*This post may contain affiliate links at NO additional cost to you read more
*
There are several ways to make money with your skills, while most of them involve more effort than others, and depending on your goals, you may also need more skill than others.
I hope this article helps you narrow down your alternatives to meet your specific needs and desires.
Of course, the most straightforward option is to sell the skills you've obtained in-virtual (or in real life).
There are different methods for doing so, each with its own set of benefits and drawbacks, so it truly relies on your particular preferences as to where and how you want to market your abilities.
Practical Ways to Make Money From Your Skills
1. Sell on Amazon
Amazon provides a fantastic possibility to make money through sales. For some ideas, check out Amazon Handmade.
You may narrow down on exactly what type of product is best-suited to your skillset with particular categories for items like bags and jewelry, as well as other areas devoted toward specific product types (for example, kitchen and home).
You'll need an Amazon account with a confirmed address and bank account details in order to sell on Amazon Handmade.
You'll also need at least $0.01 in sales tax collected or paid out via invoice; you won't be able to sell anything unless you have these things in place ahead of time.
Running a business, like any other profession, requires effort and dedication.
If you're thinking about starting your own business, it's critical that you mentally prepare yourself before taking the plunge.
Many people want to be their own boss but are unsure how they will handle all of the responsibilities that come with being self-employed, such as customer service, marketing, and budgeting.
Sell at Consignment Stores
Consignment shops may usually sell items for a bigger profit than thrift stores.
They can also be pickier about what they buy, so your things will have a better chance of selling there.
If you have huge or high-end furniture or home decor, these stores are ideal.
These places aren't interested in whether it fits in a bag; it must be large enough to occupy a room.
There are three different sorts of consignment shops:
•Antique shops:
Antique shops are usually operated by antique dealers who make a living by buying and selling antiques.
Some antique dealers also sell vintage clothing, jewelry, and home decor items, but the majority specialize in one.
Many antique dealers sell both new and antique items; the newer items are usually displayed near the front of the store so that customers can easily distinguish between them.
•Flea markets/bazaars:
At transitory events such as street fairs or outdoor festivals, these stores buy and sell new and old products such as clothing, furniture, antiques, and collectibles.
You set your own prices, but you'll probably get less than half of what you spent new for an item.
•Designer resale stores:
These stores sell gently used designer clothing, handbags, and accessories at a discount.
They buy products directly from individuals or through consignment arrangements with local charities or other groups that collect donations for them, similar to consignment stores.
2. Work as a Consultant
Start by incorporating an LLC to protect your income if you want to make money with your legal expertise.
Then, to find work, use home-styling websites and apps. Post information about your services on social media sites like Facebook and Twitter to attract clients.
Consider working as an assistant for a designer or manager if you want to gather expertise before taking on clients.
This will enable you to learn new creative skills while also earning money as your firm expands with your own clients.
While there are numerous ways to work from home, it can be difficult to determine which are authentic.
Scammers frequently make promises about profitable possibilities that do not exist in order to take advantage of those looking for legitimate ways to supplement their income from home.
Start by exploring your alternatives and selecting a company structure that meets your goals and budget if you want to make money decorating your own or someone else's house.
For example, if you plan to hire staff in the future, you could start a business as an independent contractor or sole proprietor.
Decide how much time and effort you want to invest into your business and what kind of clients you want to attract after you've chosen a framework.
For example, if you want to decorate full-time in a place where there are a lot of high-income clientele, you could choose to register an LLC and look for employment through networking or internet advertising.
Consider working as an independent contractor on an hourly basis rather than forming an LLC or investing in equipment if you're seeking part-time work that works around your family or other obligations.
After considering these aspects, you can start a home-styling firm to establish a client base.
Before publishing information about your services online and reaching out to local companies and real estate agents with listings that require decorating, think about which talents and services are most important to clients.
Consider making virtual tours of properties for real estate agents and photographers if you want to earn more money without recruiting personnel or purchasing professional decorating materials.
Consider working as an independent contractor to become a decorator on your own terms if you're looking for a change or just want to supplement your income with a part-time job.
Making money as a home and business consultant is a terrific method to supplement your income.
Begin by looking at your possibilities, such as which business structure will work best for you and where you may discover clients who require interior design services.
Start growing your business by building a website or having an online presence that draws potential consumers to your services after you have a plan in place.
While there are numerous ways to work from home, it can be difficult to determine which are authentic.
Freelancing can seem like a fantastic way to supplement your income or keep busy when you're seeking for a change or something new to do, especially with so many possibilities for making money online and offline.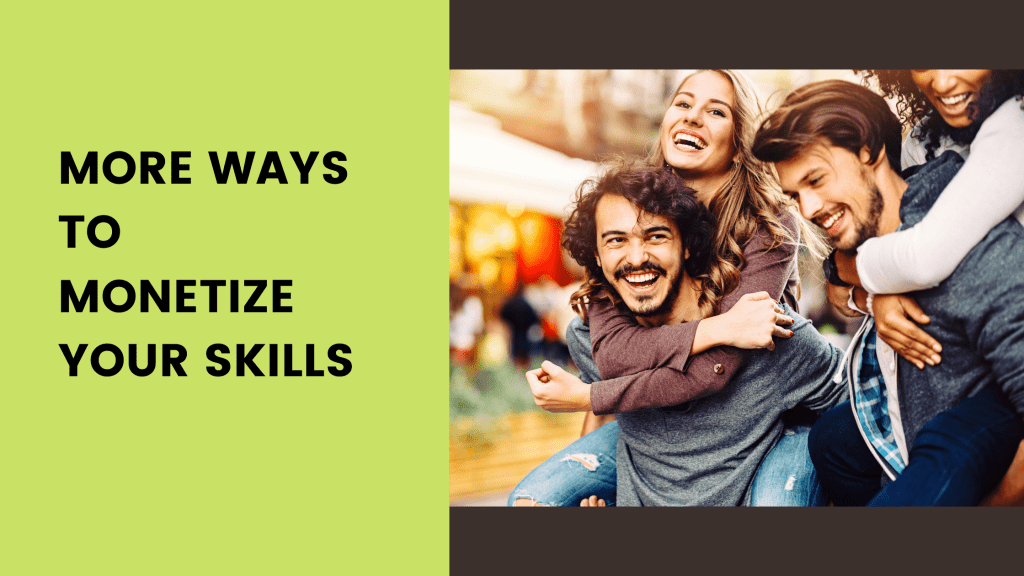 3. Share Tips On Social Media
Do you have a designer talent and design a lot of graphics or live events? Then social media sites are one of your top options for earning money.
Many groups on Facebook, Pinterest, and other platforms welcome many different sorts of designers and followers who may be looking for their services. These channels can also be monetized by putting affiliate links in your content.
This way, every time someone clicks on one of your links and buys something, you get a little commission.
There are still plenty of options out there if you want to monetize social media profiles that aren't necessarily related to your business or services.
You can utilize social media posts to promote other people's items in exchange for money, or you can trade affiliate links with bloggers with comparable audiences and interests. This is how you can make money at home by designing.
Get out there and try it now that you know how to make a little more money! If you bump into any problems along the way, keep in mind that all of these suggestions are meant to assist, not to damage.
Take a step back and consider what went wrong if things didn't turn out as planned.
4. Sell on eBay
You can organize and sell your gained skills on eBay (e.g. An Eye Lash product). All you need is an eBay account, a PayPal account, and a photo-editing tool like Photoshop or iPhoto to get started.
Take some high-quality images of your products and include extensive explanations of what they are and how they work once you've set up your account.
List your item on eBay once you have everything in place.
Remember to check back frequently, enquire if there are any difficulties with your product or service, and give honest answers to any questions you may be asked if you want your things to be noticed.
The final step is to wait for customers who are interested.
While most eBay users earn around $35,000 per year, certain items sell for hundreds of dollars.
You can boost your income by crafting lovely items and selling them on Etsy or through your own website.
If you're a homemade item artist, writer, or designer, there's no better way to make money than selling your art online.
This is a fantastic way to make money from your skills and interests, but it can be challenging.
You must source or produce things, list them on Etsy, or sell them directly on your own website, and handle customer service and inventory while using social media to market yourself.
Many designers begin by offering a free design consultation that also serves as a marketing opportunity; in exchange for your email address, they will provide useful design recommendations.
Creating a website or a social media presence on sites like Facebook, Instagram & Tiktok and using it as an online portfolio is the best way to get started.
Summary
Designing can be a successful job, but it is also one that is costly. Fortunately, there are methods to save money while turning your creative passion into a career.
Begin small, have fun, and make sure you generate more revenue than you spend!
Good luck!