20 Tough Job Interview Questions
|
*This post may contain affiliate links at NO additional cost to you read more
*
These Website ranks 20 tough job interview questions recruiters in a variety of areas have asked in job interviews. The Glassdoor website also asked a list of tough questions, tough job interview questions.
The ranking, which appears in descending order of difficulty, was based on user responses, who can talk about the companies they work for anonymously. Famous companies on the list include GE, Microsoft, American Express, and Tesla.
According to David Whitby, Director of Glassdoor in the United Kingdom, there is no need to be alarmed by these or other unusual issues. "Remember, this is not necessarily the right answer, but understanding how you work under pressure."
As an employer, the questions you ask are an important part of a successful interview because they will help you determine whether a candidate is the best fit for your position by allowing you to see how they react under tension.
They can also provide crucial information about their thought process and problem-solving abilities; some of these questions may even expose facts that would not have come out otherwise.
Although the answers have not been offered, a good tip for anyone preparing for an interview – as well as fine-tuning their personal presentation – is to not lose focus.
20 Tough Job Interview Questions
20. Talk about your childhood.
Where: Next, a Fashion Retailer
What was the vacancy: in the area of development
19. Estimate the number of goals in the main league.
Where: VAX, a Vacuum Cleaner Manufacturer
What was the vacancy: accountant
18. Are you a nice guy?
Where: Badoo, a Dating App
What was the job: product manager
17. How do you deal with a bad day?
Where: Switch Consulting, a consultancy
What was the job: consultant
16. What does social justice mean to you?
Where: ThoughtWorks, a Technology Consulting
What was the job: marketing content manager
15. You have 50 blue objects and 50 red objects.
Separate them as you please between two boxes to have the minimum / maximum probability of taking one of these colors.
Where: Clearwater Analytics, Software Provider
What was the job: operations analyst
14. What question would you ask the CEO if you found him?
Where: British Airways, an airline
What was the job: performance analyst
13. What is your biggest regret about managing people to date?
Where: Regus, Office Rental Company
What was the vacancy: area director
12. Who is your hero, and why?
Where: GE
What was the job: product quality employee
11. There are three people, each with a different salary, and they want to find out what the average is without telling the other two what their salary is. How can you do that?
Where: BAE Systems Applied Intelligence, a company specializing in defense technology
What was the job: technical delivery employee
10. How would you describe cloud computing for a seven-year old?
Where: Microsoft
What was the job: graduate scheme
9. How do you deal with repetition?
Where: Tesla
What was the job: product specialist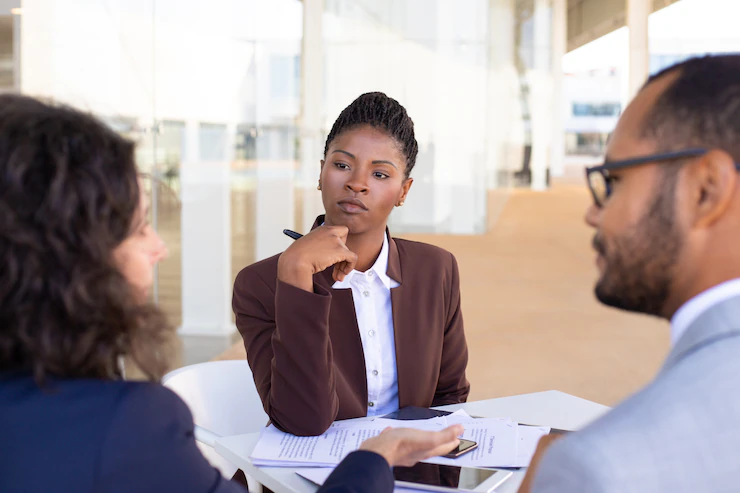 8. Describe your greatest weakness. And then describe another one.
Where: Palantir Technologies, Analytical Technology Company
What was the job: software engineer
7. If your best friend were here, what advice would he give you?
Where: American Express, Credit Card Issuer
What was the job: customer relationship
6. You are stuck on the moon with a group of other astronauts and need to travel 400 kilometers to get back to base. Here is a list of 15 items that were recovered from the wreckage of the spaceship you were traveling on. List them in order of importance.
Where: Turnstone Sales, Sales Company
What was the job: salesperson
5. What was the most selfish thing you ever did?
Where: PageGroup, Recruitment Company
What was the job: consultant
4. If you had a friend who was great for a job and an identical person as good as you, but your friend would pay you 2,000 pounds less. Who would you give the job to?
Where: Hays Recruitment Firm
What was the job: associate recruitment consultant
3. How would your enemy describe you?
Where: Condé Nast, Publisher
What was the job: advertising seller
2. What am I thinking now?
Where: TES Global, Digital Communications Publisher
What was the job: regional director
1. In your resume, what is closest to a lie?
Where: The Phoenix Partnership, Healthcare Software Manufacturer
What was the job: marketing and communication employment.
Summary
These Tough interview questions differ by industry, but there are a few that employers frequently use to discover more about you as a candidate.
"If you were a tree, what kind of tree would you be?" can be an unexpected and abstract question an employer might ask. The employer isn't seeking for a specific response, but rather to see if you can think quickly and back up your response with reasoning or logic.
The more abstract the question, the more important it is to keep the context of that company and that vacancy in mind. After all, interviewers don't want to know if you're cool, funny or cultured right now: they want to know if you're the right person for the job.
Wishing you the best in your career Pursuit,
Got questions?