How Do i Know Which Profession Best Suits Me?
|
*This post may contain affiliate links at NO additional cost to you read more
*
The time before college is a lot of excitement, right? After all, you have to deal with all the pressure of high school and college entrance exams. Also, you have to choose a career to pursue, But then a very common question arises: "Which profession suits me?".
When you Choose a career that you enjoy, and you will never work a day in your life. While it may sound corny, picking the right career for you is definitely one of the most important decisions you will ever make. It will influence not just your future financial performance, but also your life contentment and happiness in the years ahead.
Choosing a career path may be a daunting and anxiety-inducing task for most people. With so many vocations to select from, it can be difficult to choose one that will both make you happy and fit you ideally.
Opting for the ideal job is one of the reasons for greater tension among students. After all, how do you know what you really like? To help you answer this question, check out the tips in this post. Keep Reading!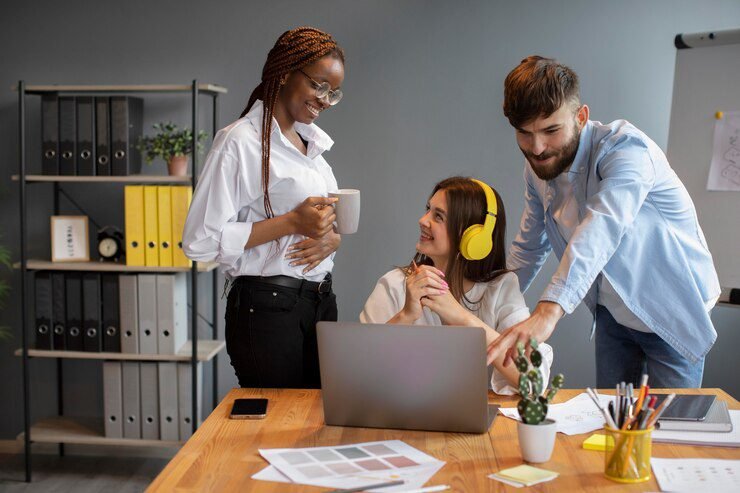 How to know which profession suits me best?
First of all, you should keep in mind that there is no magic answer to this question. Because it will only be possible to know if a profession really matches your personality and goals when you are exercising it.
However, you can strategize to find the option that seems best suited to what you want, minimizing the risk of mistakes and increasing personal satisfaction.
Lets Get into Details below:
1. Think about the areas you like to study the most
All content is divided into three major areas: health, exact and human. Therefore, don't individually analyze the subjects you like to study. Think about the issues in general.
So, think about whether you find the content related to the human body and the development of nature interesting in health. Perhaps, on the other hand, he would rather study calculus or analyze the development of new objects, issues in the exact field.
You may also enjoy subjects related to life in society, forms of communication or artistic expressions. That is, everything related to humans.
2. Know the professions in your area of ​​interest 
Once you've identified the area you like to study the most, try to find out which professions are in it. See the different options available and then review the hands-on activities that involve each of these works.
So let's assume that you enjoy the exact area and have seen as a professional mechanical engineer, production engineer and systems analyst. Browse the internet for what these professionals do, watch videos, and find out where they can work. Then select the professions you like best.
3. Analyze your personality and your future goals 
With the list of professions, you find most interesting, you should look at your personal characteristics. What do you like to do everyday? How do you imagine your life in the future? Do you mind working on weekends? Do you always want to have contact with people or prefer to be alone?
Answer the above questions and reflect on your personality in general. From this, it will be possible to observe which of the selected professions are more related to their personal tastes, and which ones should be left aside. This is the time to reduce the number of options selected.
4. Check out the curriculum of the courses 
With the professions you've filtered through the previous tips, it's time to look at the curriculum of courses related to each of these jobs. So, go to college websites and check out the subjects you need to study. Then observe which course has the most content that is of interest to you.
After putting into practice the four tips we have presented, you will already have a much stronger sense of which profession best suits your personality. So, no getting tense. Just stop to reflect and realize what has more to do with your tastes and goals.
 5. Ask Questions
One way make a great Choice and really understand a profession is to interview someone already in the field, someone you can count on to give you the good, bad, and ugly side of the job. This can help you be clear on what the real work environment is like.
So, while it looks exciting to be a defense attorney on a TV drama, don't conclude on the Hollywood perceptions being the ultimate reality of that job.
Additionally, When viewing career objectives, be certain if your current skill– set is a sound match to the profession or determine what more training you may require. This is important because there is always the Unknown Details & Experience you might not easily find on the Internet.
6. Constraints
Your desire of profession is probably limited with the aid of using economic or geographical limitations, own circle of relatives responsibilities, physical incapacity or your qualifications/education.
7. Potential Opportunities
Concluding on what you need to do is of no importance except if there are potential opportunities for you to seek after. You can track down amazing opportunities through different ways, e.g.: answering commercials for occupations or professional preparation/sponsorship; making spontaneous ways to deal with associations to check whether there are any opportunities; organizing through individuals you know to get references to expected managers; and making your own business.
Depending on numerous criteria such as your personality, work style, aptitude, or interests, your career assessment will most likely include multiple possible careers that are ideal for you.
Some of these positions may be a better fit for you than others on your list, so you should conduct a job search (or conduct some career research) to learn more about each of them.
You may obtain an idea of the demand for the position, the average compensation, the responsibilities, and the required degree or training for the job by doing some fast job research. You'll be better able to choose a job path if you have this information.
8. Skills
Have you yet asked yourself what your skills truly are?
Your skills are based on your natural abilities and developed through training/education. What is that one thing you can do conveniently well; like an expert.  Critical thinking? Good communication skills ? Working well in a team? Its in you, try figure it out today.
Conclusion
Although your job may not be the most important aspect of your life, it is undeniable that you will spend a significant portion of your time at work. Given this, finding a job that fits you, fulfills you, and meets your financial demands is imperative.
The strength of social life, connections you have with friends, coworkers, and the public at large can be a major factor in deciding if a profession is a good fit for you. its best to choose a profession for yourself after self discovery of your personality.
Shalom! and Remember, Sharing Is Caring!