17 Best jobs to do from home to make extra money
|
*This post may contain affiliate links at NO additional cost to you read more
*
With the rise of the digital jobs, more and more people are realizing the potential of working from home.
In fact, Not only does it offer greater flexibility and convenience, but it can also be an excellent source of extra income. 
So whether you're looking to supplement your current job or you just need a side hustle, there are plenty of work from home jobs available that can help you achieve your financial goals, even faster. 
In this article, we'll be exploring the best work from home jobs to make extra money, providing you with useful insights and tips on how to get started in each field. 
So grab a cup of coffee, get comfortable, and let's dive in now!
The 17 Best Work From Home Jobs for Extra Money
1. SELLING YOUR PHOTOS
Selling your photos to stock photo agencies is an excellent way to earn money while doing something you love.
One of the best things about selling your photos is that you don't need to be a professional photographer to get started. 
So even if you're a novice, there's still a great opportunity to earn some extra cash.
The amount of money you make from selling your photos will depend on the number of downloads they receive. 
Every time someone downloads one of your pictures, you'll receive a commission, which can add up to a significant amount over time.
To get started on your journey as a stock photo seller, check out some of the best websites to sell your photos online, They are:
Shutterstock and iStock. 
These websites offer a platform for photographers to showcase and sell their work, providing them with a great opportunity to reach a wider audience and earn a substantial income.
So why wait? 
Whether you're an amateur or a professional, there's no limit to what you can achieve with your camera!
2. MONETIZE YOUR PASSION FOR ART (Print on demand)
If you're an artist, there's nothing quite like waking up and feeling excited about the work you're going to create that day.
Whether you're looking to turn your passion into a full-time career or you just want to make some extra money on the side, there are plenty of options available to you.

With Printify, you can use your artwork to create and sell products like t-shirts, mugs, and printed canvases.
Alternatively, you could sell your art on a dedicated platform like Artfinder, or set up your very own online store using Shopify. 
Whatever your goals may be, there are countless ways to turn your artistic talents into a source of income from the comfort of your own home.
With Printify you will gain access to an online platform that allows you to design, print, and sell custom products. 
Printify simplifies and automates the process of sourcing and creating print-on-demand products at competitive prices on the market.
3. GET PAID FOR SEARCHING ONLINE
Do you know that you can earn money just by doing something you already do every day? 
That's right – by simply searching online, you can get paid with Swagbucks.
Swagbucks is an online rewards program that offers a search engine that pays you for your searches. 
You can earn points or "Swagbucks" for every search you make, which can be redeemed for cash, gift cards, or other rewards.
The best part about Swagbucks is that it's free to sign up and easy to use.
In fact, if you sign up through the Swagbucks $5 bonus link provided below, you'll receive a $5 bonus just for joining!
Imagine getting paid for something you already do every day without any additional effort or time investment. 
Swagbucks makes it possible by offering a convenient and rewarding way to earn extra income in your spare time.
Click here to Sign up for Swagbucks today
And start earning rewards for doing what you already love!
4. START YOUR OWN BLOG
Over the years, I have explored various options to earn money online, and starting a blog has proven to be the most profitable investment of my life.
It's a great platform to showcase your creativity and share your thoughts with the world while earning money for that.
The possibilities of earning through blogging are endless – you can create and sell your own products, monetize your blog with ads or through affiliate marketing, and much more.
In fact, successful bloggers earn a substantial income through their blogs.
If you're looking to start your own blog, there are many resources available to help you get started.
You can choose from various blogging platforms, such as WordPress or Blogger, and there are many free and paid themes available to customize your blog's look and feel.
To succeed in blogging, you need to be consistent in publishing quality content and building a loyal readership. 
It may take some time, effort, and patience, but the rewards can be significant. So, if you're looking for a flexible and rewarding way to earn money online, starting a blog could be the perfect fit for you.
5. MONETIZE A YOUTUBE CHANNEL
Have you ever wondered how much money YouTubers make? The answer might surprise you – they make a lot!
It's true that Starting a YouTube channel isn't for everyone, and it does take time and effort to build a following. But if you've always wanted to pursue this path, now is the perfect time to start.
The potential for income from YouTube is enormous.
In fact, Google, which owns YouTube, made a staggering $15.5 billion in ad revenue in 2019 alone, representing a 36% increase from the previous year.
And a significant portion of this revenue (55%) goes directly into the pockets of YouTubers who monetize their channels.
So how exactly do YouTubers make money?
By creating engaging content that attracts a large audience, YouTubers can earn revenue from advertisements that are displayed on their videos. 
The more views and clicks the ads receive, the more money the YouTuber can earn.
While it may take time and effort to build a successful YouTube channel, the potential for income and creative fulfillment is worth the investment. 
So if you're passionate about creating video content and connecting with an audience, start monetizing your YouTube channel today and take advantage of the incredible earning potential that YouTube has to offer.
6. GET PAID TO TAKE SURVEYS
Looking for an effortless way to earn extra cash? Taking online surveys might is the answer you're looking for.
While most survey sites fall short of expectations, there are three that are worth your time: 
These sites have been rated excellent on Trustpilot and with thousands of reviews.
OpinionInn is particularly great as it's available in over 20 countries and offers plenty of surveys to choose from, with each taking 10 minutes or less.
Opinion Inn is a platform where people who are interested in sharing their opinions with companies across the globe, about their products and services, get paid to do so. 
Once you sign up, you start receiving surveys, upon completing, you are paid from $1 to $100 depending on the survey requirement.
7. GET PAID TO LISTEN TO MUSIC
If you're a music lover, you'll be thrilled to know that there's a creative and fun way to earn money – by getting paid to listen to music!
Slicethepie is the internet's biggest paid review site, and it offers a fantastic opportunity for music enthusiasts to earn some extra cash.
Simply log in and start reviewing unsigned artists and bands to get started. 
For each review you leave, you'll earn cash, and the better your review, the bigger the bonus payment.
Slicethepie values detailed and thoughtful reviews, and they are willing to reward users for their time and effort.
In addition to earning money, Slicethepie is a great way to discover new music and support up-and-coming artists.
By leaving thoughtful reviews, you can help artists improve and gain more exposure, which is a rewarding experience in itself.
Overall, Slicethepie is an excellent opportunity for music fans to earn money while engaging with their passion. So sign up today and start reviewing to get paid for your love of music!
8. CREATE AN ONLINE COURSE
Are you a talented individual with skills and knowledge that people would be eager to learn?
Why not create an online course and share your expertise with others while earning money at the same time?
Thanks to modern technology, it has never been easier to create and sell online courses. 
You don't have to be an expert; all you need is a deep understanding of the subject you want to teach, and a passion for sharing your knowledge.
There are many online platforms, such as Teachable, SkillShare, and Udemy, that make it easy for you to create and sell your courses.
Each platform offers different features and benefits, so it's worth doing your research to find the one that best suits your needs.
Overall for creating an online course, Teachable is my favorite place to start. They offer a free webinar that provides live training to help you launch your course quickly and efficiently.
9. GET PAID TO WRITE
In today's digital era, businesses need a constant supply of high-quality content for their websites, blogs, and social media channels. 
This is where freelance writers come in!
If you have a way with words and enjoy writing, you can become a freelance writer and sell your skills online.
There are several websites to sort these out. Such as:
Above are places you can find freelance writing jobs.
From blog posts to articles to generic website content, there's a high demand for writers across various niches. 
To increase your chances of landing a job, it's better to specialize in a particular niche and create a portfolio of your work.
With dedication and hard work, you can establish yourself as a successful freelance writer and earn a steady income.
10. GET PAID TO SHOP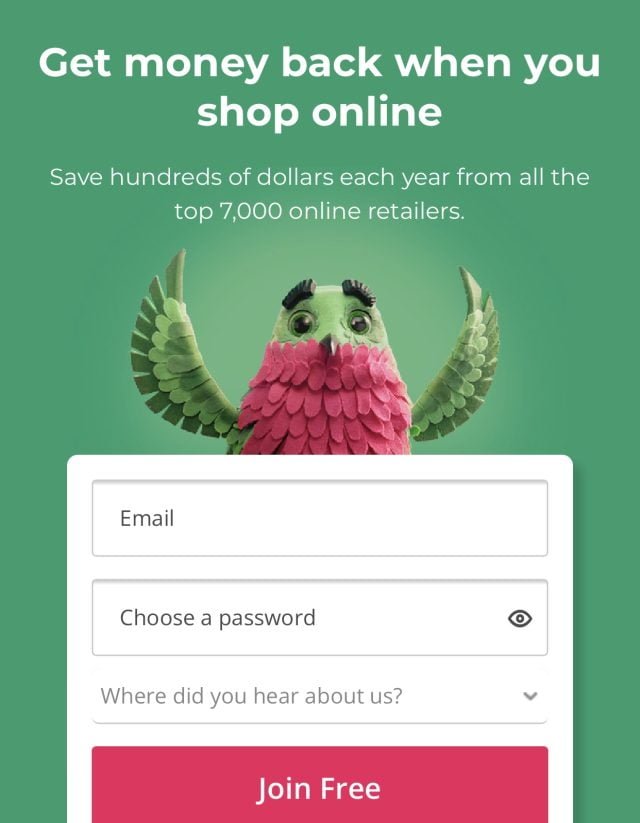 Would you like to learn how to earn money while shopping?
It might sound too good to be true, but there are legitimate ways to do so. One of such method is by using TopCashBack.com
TopCashback is one of the United States' most generous cash back sites. In addition to passing at least 100% of the commission rate that stores pay back to their members, they also provide discount coupons that can be used in conjunction with cash back.
Here's how topcashback works:
TopCashback.com earns a commission from the retailers for driving traffic to their websites, and they pass on a portion of that commission to the users as cashback.
How to get started?
---
---
Shop: Then browse the website for cashback offers and click through to the retailer's website to make a purchase.
---
Earn cashback: When you make a purchase through TopCashback, you earn a percentage of the purchase amount as cashback, which is added to your TopCashback account.
---
Withdraw earnings: Once the cashback earnings have reached a certain threshold, you can withdraw the money via PayPal, bank transfer, or other payment methods.
---
It's as simple as it sounds, I'm sure you won't want to shop without rewards again after seeing this.
11. FREELANCING
Are you looking to put your skills to use and earn extra money from home? Freelancing might be the perfect option for you!
There are various freelance opportunities available that you can explore based on your skills and interests. 
You can work as a proofreader, virtual assistant, bookkeeper, writer, transcriptionist, social media manager, tutor, and many more.
There are several websites that can help you find freelance work from the comfort of your home. These websites offer part-time opportunities that can fit into your schedule.
With the potential to make up to $100 an hour, freelancing is an excellent way to supplement your income.
If you're interested in exploring freelance opportunities, be sure to register on reputable websites such as:
These platforms connect freelancers with clients and offer a wide range of job opportunities.
12. BECOME A VIRTUAL ASSISTANT
If you're looking to make some extra cash while working from home, becoming a virtual assistant could be another great option for you. 
With potential to make up to $3,000 per month, working a few hours a day as a virtual assistant could provide the financial freedom you've been seeking.
Virtual assistants are in high demand because they can help businesses with various tasks such as:
 Administrative duties

 Customer service

 Social media management, and

 Boog updates. 
As a virtual assistant, you'll need to possess strong organizational and administrative skills and be familiar with blogging and social media platforms.
You can earn a competitive hourly rate of up to $35-$50 per hour as a virtual assistant.
This is because businesses value the convenience and flexibility of hiring virtual assistants who can work remotely.
To get started as a virtual assistant, there are various websites and platforms available that can connect you with businesses in need of assistance. 
Some popular websites to find virtual assistant gigs include:
With the right skills and work ethic, becoming a successful virtual assistant is within reach.
13. GET PAID TO WATCH VIDEOS ONLINE
Are you someone who enjoys watching videos in your free time?
Do you also know you can get paid for it? 
MyPoints is a fantastic website that not only offers paid surveys but also pays you for watching video previews, TV shows, celebrity videos, news updates, and more.
If you sign up now, you'll even receive a $5 bonus. It's effortless to get started. 
All you have to do is log in to My Points and check out the list of activities and videos available for you to watch. 
Additionally, you can earn cashback for shopping online, playing games, searching the web, and trying out new products and services.
My Points offers a variety of rewards, including cash through PayPal or gift cards from popular brands.
To take advantage of this excellent opportunity to make some extra cash in your free time.
14. PROOFREAD FROM HOME
Proofreading from home is a lucrative opportunity that allows individuals with a keen eye for grammar, punctuation, and spelling to make a rewarding career out of their passion.
If you have an eye for detail and can spot errors from a mile away, then proofreading may just be the perfect job for you!
The beauty of this job is that you can work from anywhere, making it an ideal choice for those looking to earn a good income from the comfort of their own homes or while traveling.
In fact, with proofreading, you can earn up to $65,000 a year, providing you with a great source of income.
To get started on your proofreading journey, sign up for a free workshop on becoming a work-from-home proofreader. 
This workshop will provide you with valuable insights and tips on how to establish yourself as a successful proofreader, enabling you to take the first step towards your dream career. 
So why wait?
Sign up today and start your proofreading career from the comfort of your own home!
15. Start An Online Store (ecom)
The past year has seen a significant increase in the number of people shopping online.
The retail e-commerce industry has experienced a remarkable growth in recent years, with a projected worldwide sales figure of over 5.7 trillion U.S. dollars in 2022.
This impressive growth can be attributed to the increasing number of online shoppers worldwide, who are opting for the convenience and accessibility of shopping from the comfort of their homes.
So, if you're looking to make some extra cash, why not join in on the eCommerce boom?
Starting an online store has never been easier, and there are plenty of options to consider.
First, you'll need to decide what you want to sell.
---
You can go the DIY route and create your own products to sell online.
Another option is to use dropshipping, where you list products in your online store, take orders, and then have a third-party vendor create and ship the products directly to your customers.
---
No matter which option you choose, starting an online store can be a great way to make some extra cash from the comfort of your own home.
So why not take advantage of the booming eCommerce industry and start your own online store today?
16. CLEANING UP YOUR CLOSET
Do you have a closet full of clothes that you no longer wear?
It's time to make some money by decluttering your wardrobe! We all have those items of clothing that we thought would look great, but ended up never wearing for various reasons.
Maybe it's too short, too tight, or just not your style anymore. Whatever the reason, you can sell your clothes online and make some extra cash.
There are several websites and apps available that make it easy to sell your clothes, including:
Poshmark, eBay, and Craigslist.
With Poshmark, you can sell your clothes directly to other users on the app.
eBay is a popular platform for selling all kinds of items, including clothing.
With Craigslist, you can sell locally and avoid shipping costs.
So, start cleaning out your closet and turn those unwanted clothes into cash!
Other ways to make money
17. FOOD DELIVERY
If the idea of sharing your car with strangers doesn't appeal to you, and you'd rather share a pizza or some fries, then delivering food might be the perfect way to earn some extra cash on the side. 
Fortunately, there are plenty of great companies that offer flexible schedules, allowing you to work whenever you have some free time.
For instance, Uber Eats is an excellent option. 
Signing up is free and takes just a few minutes. There are no fees or commitments, so you can work whenever you like.
You'll receive payment via free weekly deposits, or you can cash out anytime, up to five times per day. 
All you need to get started is a smartphone to download the app and select your first delivery! 
Other popular food delivery services include 
Summary
So that's it guys, If you're still looking to make some extra cash from the comfort of your own home, then that's because you haven't taken action on the great job opportunities in this article. 
From taking surveys and watching videos to delivering food and becoming a virtual assistant.
There are endless possibilities for making extra money on the side. So take advantage of the information on this article and better your income.