Educational insurance: what is it and why is it important?
|
*This post may contain affiliate links at NO additional cost to you read more
*
Investing in quality education is a very important subject that will directly influence the student's working life. However, people are not always able to afford tuition and school materials.
There may be cases of force majeure – dismissal, invalidity, death – which make it impossible to continue to pay benefits.
In this scenario, educational insurance arises as a solution to avoid dropout and keep alive the dream of getting the long-awaited diploma. In addition to keeping the young person studying, it is a way to avoid default, as this institute seeks to financially assist students by paying tuition until the period stipulated in the contract.
If you are a school principal, this article is for you. We will provide an overview of educational insurance and address the key issues surrounding the topic. That way you will know how to act in this kind of situation. Keep up the reading!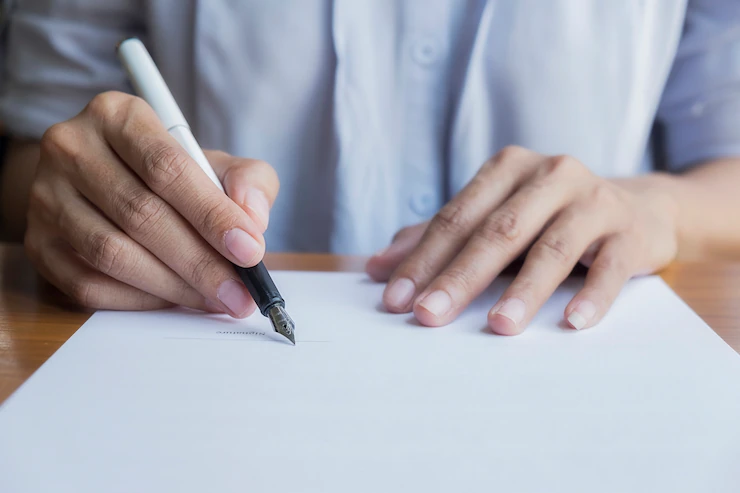 What is educational insurance?
Educational insurance (also known as academic insurance, scholar protection, or scholar assurance) is a type of insurance that assists students in the United States who suffer an academic loss (not a medical, dental, or loan default loss) as a result of a sudden, unexpected, and catastrophic sickness.
This academic loss can occur as a result of an injury or illness while away from school, while participating in a school-sponsored athletic event, or while participating in a school-related internship or co-op program.
This is a different type of insurance, designed specifically for those seeking to continue their studies in a private school, regardless of their level of education – elementary, middle or higher education. Thus, it allows children and adolescents to complete their studies.
Educational insurance is a viable option for funding. It makes higher education accessible to those who might not otherwise be able to afford it. The amount of coverage is normally determined by the student's credit score; if the score falls below a set threshold, the student may be denied coverage or get only enough to cover a portion of their tuition and fees.
You can save money on your college education by purchasing educational insurance. It pays up to 100% of your tuition fees, so you won't have to pay for a single college course out of pocket or with student loans.
Some educational institutions often offer their own type of insurance. However, in other cases, it will be necessary to contract directly with an insurer specialized in the matter.
Colleges and universities have agreements with several insurers and stipulate specific collective plans at the time of student enrollment in the course. This is a way to guard against default and to secure the studies.
The educational insurance helps the young to the payment of school fees in the event of financial difficulties of their parents or guardians until the end of the course or the contract. Thus, the student will have the financial assurance that will continue the studies, while the school or university will continue to receive the amount corresponds to tuition.
How does it work?
Tuition, classroom materials, student activities, and dorms are all covered by educational insurance. You've probably heard of vision and dental insurance. Because they both cover major expenses, it makes prudent to set aside a small sum each month in case something important occurs.
The educational insurance is a contract and as such establishes a series of rules and clauses which the insured party agrees to take the document signing time.
A partnership between the school and the insurer is also possible. It is expected that several higher education institutions contract a collective plan that includes all their duly enrolled students, including in this contract the educational insurance.
This way, the entire class of students at that establishment may be included in a single contract. Generally, the value of this insurance is between 1% and 3% of the tuition. The insurance contract usually has the age limit forecast that varies by insurer. The minimum age of hiring is 16 years and the maximum varies between 65 and 70 years.
What protections may be included in educational insurance?
The educational insurance may provide additional coverage, making it the most complete service. They are contracted individually and cause a small increase in the final cost of the contract.
The most common covers are:
24-hour medical assistance for the insurance beneficiary to ensure emergency care;
home tutoring if the student is unable to attend classes for more than five days for health reasons such as accidents and surgery;
payment of monthly fees for three or four months in the event of loss of employment of the financial officer;
the cost of expenses related to school and uniform material corresponding to one or more tuition fees, in the event of death or disability of the financial officer;
provision of transportation for students to attend classes if they cannot travel for health reasons;
physiotherapy treatment if the student suffers accidents;
money, through indemnity regardless of the guarantee of payment of the next installments, in case of death or disability of the insured responsible for the student;
year repetition;
costs related to the graduation through the payment of the amount equivalent to the coverage of the contracted monthly fee.
What are the advantages of hiring educational insurance?
In addition to the extra coverage, an educational insurance contract reduces the possibility of default on tuition payments. In addition, parents do not have to worry about transferring their children to other educational institutions, which causes delays or lack of synchronization in learning.
With educational insurance, this misfortune no longer happens, as the payment of tuition is guaranteed.
Educational Insurance FAQs
When can i buy an education insurance plan?
You can buy education insurance plan anytime. However, it goes without saying that the earlier you buy it, the better. That way, you can pay fewer premiums on the company's policy.
There are education insurance Plans which helps you cater to your children's education at a said maturity period.
What precautions should be observed?
Before signing any educational insurance contract, it is very important that the contractor be cautious and carefully read all the terms and conditions set for payment. In addition, you need to check the grace period set in the contract. Often, even after signing the agreement, it is still not valid. Only from a certain period will it really begin to count.
As these are specific provisions, it is very common for a layperson to have doubts. In this case, try to find out the detailed meaning of each topic. If you prefer, look for a professional expert in the field.
Is Education insurance same as life insurance plan?
No, Education insurance is not a life insurance plan, Even Though benefits are still paid out in the case of death, an education insurance should never take the place of a life insurance policy. Education insurance caters to your ward's education, while a life insurance takes care for your loved ones in the eventuality of your death. The two are different
Also, Education insurance doesn't have to be for only one child: As with any other plan, you can name multiple beneficiaries in your plan. Simply state in what percentage they should get its benefits and specify their names individually.
Got questions?