How to Draft a Motivational Letter for Study In Canada
|
*This post may contain affiliate links at NO additional cost to you read more
*
What Is A Motivational Letter?
This is a cover letter that you send as part of the college or university application process. It describes why you want to study in Canada and why the study program and institution you will attend are a suitable fit for you.
The letter also demonstrates how you came to your conclusions. You should be aware that the motivational letter emphasizes future goals more so.
We'll give you some advice on how to create a strong and persuasive letter that will back your application to study at a Canadian Designated Learning Institution.
What is a Designated Learning Institution (DLI)
International students are allowed to enroll at this government-approved institution or college to get a Canadian degree. In order to fulfill your dream of studying in Canada, where you have a choice of over 300 universities, it is crucial that you have a strong motivational letter.
Studying in Canada is a positive step since you will receive one of the best educations available from some of the best colleges in the world and will have the opportunity to work while you are a student.
Here are some of the best ideas for creating a motivational letter for studying in Canada.
How to Write a Motivational Letter Writing for University Applications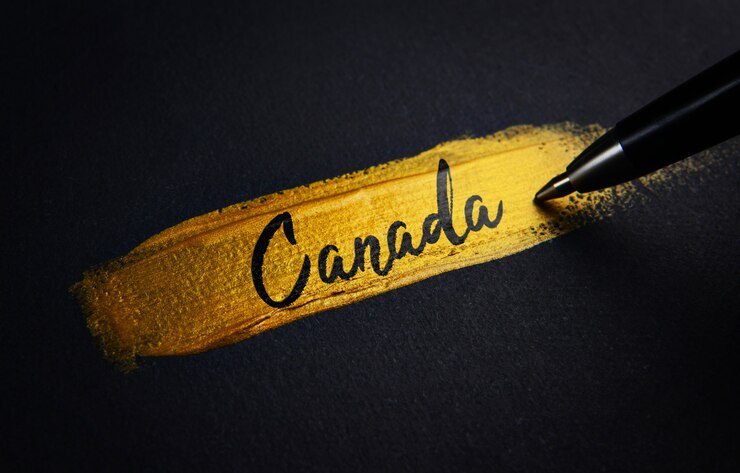 Admissions committees take extremely seriously the motivational letter you must provide with your application if you are applying for a Master's degree in Canada since it demonstrates your character, ambition, goal, determination, and devotion.
Writing a motivational letter: some ideas includes
1. Research university or college requirements
It is important that you do your homework on the college or university you have selected and the program you want to study there before you start writing your motivational letter.
You should make an effort to become familiar with and comprehend the specifications and expectations that the university has for applicants.
In order to determine how you can fit in and be in line with the institution, have a look at the university's goals, objectives, and accomplishments.
2. Make a list of your main points.
Prior to beginning, make a list of the key things you want to include in your motivational letter, such as:
The key concepts
Your particular goal
Your most valuable and significant qualification
The highlights of your program or university
It should be between three and five paragraphs long, and it should contain the reasons you want to study in Canada, your inspiration, and how you plan to fund your stay there.
3. Personalize it
Make sure you are determined and committed while writing your cover letter because this will demonstrate to the university that attending their university is your desire and passion.
Show in your letter how much you care about the study program, the college, and how you aim to stand out.
4. Be as professional and competent as you can.
No matter how your letter is formatted, written, or how long it is, it must be professional. You should keep in mind that first impressions count, therefore you must demonstrate your readiness if you want to be accepted to any Canadian university.
Verify your writing for spelling and grammar errors as well as any inconsistent font size and style.
How to apply for and secure a study permit in Canada
Let's examine the three procedures for requesting a study permit in Canada:
As soon as you decide to apply for a study visa, make sure you acquire all the supporting documentation you'll need to avoid having to wait too long. It's always preferable to start gathering the required documents before you apply because you have up to 30 days to submit them.
Complete the application.
You have the option of submitting your application by mail or online, although online submission is better, easier, and quicker. The average processing time for a study visa is 11 weeks, but if you submit your application through the Student Direct Stream, which is only available to students from a select few nations, your visa will be issued in just 20 days.
The Student Direct Stream includes several of the following countries:
Antigua and Barbuda
Brazil
China
Colombia
Costa Rica
India
Morocco
Pakistan
Peru
Philippines
Senegal
Saint Vincent and the Grenadines
Trinidad and Tobago
Vietnam
To avoid having your application rejected, be sure to read your country's special instructions guide and follow it while submitting your application.
Pay your application fee and submit your application
You must pay your application and biometrics fees after submitting your application form. Your digital fingerprints and a digital image make up your biometrics. To complete the online payment, you will require a credit or debit card.
Conclusion
Making the decision to study in Canada is a wise one because it will advance your career and provide you the chance to work there. By working here while you study, you will have the chance to seek for permanent residency at a later date.