Crisis Management As a Profession: Things you should know.
|
*This post may contain affiliate links at NO additional cost to you read more
*
What is Crisis Management?
Crisis Management is the application of tactics aimed to assist an organization in dealing with a sudden and severe bad event. A crisis might happen as a result of an unforeseen incident or as an unanticipated consequence of an event that was previously deemed a potential concern.
Crisis Management As a Profession
Crisis management as a profession focuses on minimizing the risks associated with crisis. The major duty of a professional crisis manager, also known as contingency planning, is to predict future crises and mitigate their impacts before they occur.
Although such occurrences are practically universal, the work a crisis manager performs to prepare for and handle them varies depending on whether or not the organization or institution for which they work has been effective in recognizing potential issues.
For example, social institutions with substantial public followings that have previously faced a crisis are more likely to have thorough strategies in place for dealing with such events in the future.
Crisis management is the work of professionals in public relations and law who planned, organized and led a group of people that reacted to unexpected events that become a matter of public attention. The goal was to minimize damage by preventing or reducing negative publicity.
Crisis Management Professionals functioned as liaisons between businesses and the media, assisting authorities in managing and directing information flow in order to get the message out as quickly as possible.
Crisis management professionals
Crisis management professionals are typically individuals whose businesses and organizations are concerned with a wide variety of problems that may affect them on a regular and even local level.
A crisis management professional is usually hired by a business or organization to assess and repel potential dangers that involve a threat to their reputation, among other things.
The main thing to remember when seeking out these professionals is to turn to an individual or organization that has experience in this type of work.
The crisis management professional is associated with public relations and corporate communications. Their skills are applied in dealing with incidents, emergencies, and disasters.
Public relations and corporate communications are related to crisis management professionals. Their abilities are put to use in the face of events, catastrophes, and disasters.
However, a number of professions and occupations have developed around the management of crisis situations, including journalists and public relations specialists, each with their own unique method.
Because of the nature of their employment, crisis managers usually keep their identities hidden.  Crisis managers can be internal workers for a company in a crisis or external consultants or advisors hired on a temporary basis. For that reason; some companies specialize in crisis management.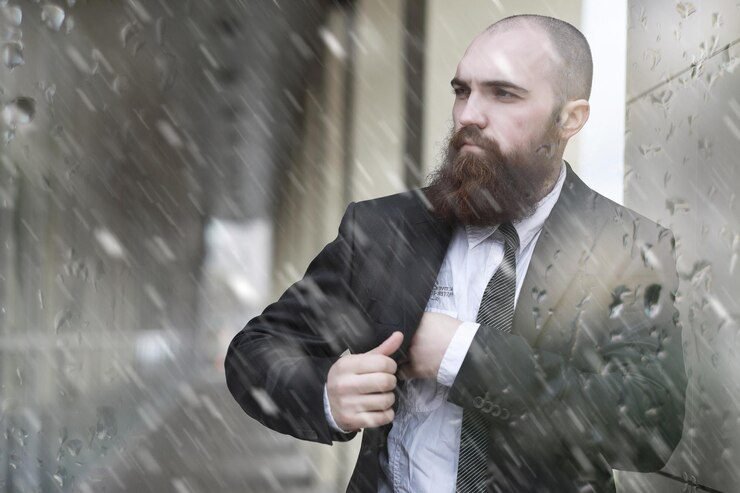 Crisis Management: Insights and a Simple Breakdown
1. Crisis management: Prevention of Escalation
Crisis management entails carefully managing a situation that has the potential to gain extensive notice, which is frequently in the media. You need the know-how and ability to handle a crisis, whether you're acting for an organization, a government, a public figure, or oneself.
You main idea of crisis management is to control possible high rate of damages.
2. Crisis Management As a Team
A crisis management team is in charge of dealing with a crisis on the spot. They're usually called in when calamities haven't been controlled by emergency services, when legal action is required, or when the issue has gotten a lot of media attention.
3. Management Of Sudden Incidence
Crisis management is a sort of issue management that deals with an unforeseen incident that has a detrimental impact on a company's public image and/or financial results. The purpose of crisis managers is to mitigate the negative impact of the crisis and limit the damage.
A crisis management situation is one that involves a significant threat or challenge to an organization, either involving a hazard to people or losses of its property.
4. Crisis can be Natural or man-made.
A crisis can be natural or human-caused, and is often accompanied by feelings of panic and fear among the people in its proximity. The best way to return to safety and calm is to seek help from a team of trained experts who know exactly how to handle such emergencies.
BCP Consultants helps businesses recover from the chaos that often results from such disasters by providing them with skilled and reliable professionals who are on call around the clock, ready to assist whenever the need arises.
Jobs and Career Options in Crisis Management:
The Business Risk Manager
The Campus Emergency Manager
Business Continuity Planner
The Oil and Gas Emergency Manager
Project Manager
Professor
A Public Policy Analyst
A Public Safety Consultant
A Public Relations Representative
Safety Analyst
The Social Program Director
The Trauma Center Supervisor
Crisis Communication Specialist
Disaster Recovery Coordinator
Anti-terrorism Emergency Manager
A Disaster Risk Specialist
International Development
Emergency Management Policy Advisor
Environmental Emergency Specialist
Emergency Public Health Manager
The Hospital Emergency Manager
Emergency Social Services Manager
The Emergency Telecommunications Manager
Event Safety and Emergency Manager
The Industrial Emergency Manager
Humanitarian Assistance Professionals
Public Relations Specialists
NGO Disaster Relief Coordinator
The Best Way to get a Job in Crisis Management?
1. Invest in your education.
Each industry has its own set of educational requirements, and some roles may require graduate-level education, such as a master's degree in emergency management.
2. Acquire credentials.
Professionals in crisis management can add to their credentials by earning a certification. Professional organizations, such as the Institute for Crisis Management, offer programs on crisis preparedness for corporations.
3. Enroll in training.
Some universities and colleges provide courses that help students enhance their communication skills and teach crisis management techniques. The Institute for Public Relations, for example, provides advice on crisis communication courses as well as a reference to best practices in crisis management. The Universal Accreditation Board oversees many of these higher education institutions' Certificate in Principles of Public Relations programs.
4. Get some experience
Getting experience in crisis management will help you develop your portfolio and resume. Finding an internship where you can gain hands-on experience working with crisis management professionals is one method to do this. Another option is to start a blog where you can share your knowledge, invite people to question your ideas, explore emerging industry trends, and show potential employers something other than your resume. Another method to obtain significant expertise and insight is to work in a company's communications department.
5. Search for work
Working in the realm of crisis management can be done in a variety of ways. Certain professionals choose to become entrepreneurs and start their own crisis consulting firm, where they provide crisis management services to businesses and organizations. Some specialists opt to work for a specific corporation in a crisis management capacity.
Conclusion
A number of qualities are shared by successful crisis managers. They have a calm attitude, a clear mind, and a strong desire to correct the situation. They can refocus themselves and their teams on the most important tasks and pursue them with newfound zeal.
They must be able to cope with stress because they frequently work in high-pressure circumstances.
Crisis managers can strengthen their communication abilities by enrolling in courses offered by universities and colleges that offer the Universal Accreditation Board-accredited Certificate in Principles of Public Relations program.